SISA
From The Shire
The Shire International Space Agency (SISA) is an independent agency within Cactus County, responsible for the civilian space program as well as aeronautics and aerospace research across the Shire.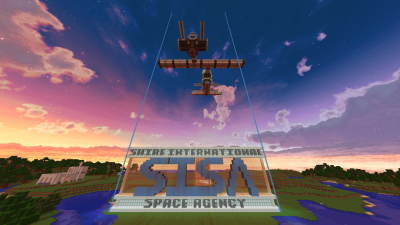 Established by Humzahh in September of 2016, SISA was created with peaceful, non-partisan goals geared towards studying space science and advanced medicine in a cooperative, collegiate atmosphere. Since it's launch, SISA has led the way to space exploration by maintaining and operating a low orbit space module, the Cactus County Module 1 (CCM1). The CCM1 is the first successfully functioning international space station module on the Shire. Although currently uninhabited, CCM1 remains in operation, utilizing state of the art solar panels and electrical systems, and observing and reporting copious amounts of information back to SISA including weather and planetary conditions, as well as interplanetary and stellar activity.
SISA's operational headquarters resides in Cactus County, however construction is currently still in progress to complete the grounds as a newer, updated facility to accommodate room for expansion and developing technologies. SISA's new location will encompass a larger surrounding area; it's main building will host the Mission Control Center (MCC) for all space flight operations and activities, as well as the administrative offices for SISA. It is anticipated that a secondary location will also be in Cactus County, and satellite locations will be constructed across the Shire.
Scientific studies at SISA are focused on better understanding the planet through the the use of it's observation systems, advancing heliophysics field, exploring bodies throughout the Solar System with advanced robotic spacecraft missions, and researching astrophysics topics such as the Square Bang Theory. SISA shares data gathered through it's research with various national and international organizations such as the Greenhouse Effort, the Search for Interstellar Life, and the Scientific Method. Such scientific data is also combed through and put into "layman's" language, and then released to the public. SISA holds a firm belief that all scientific research, while sometimes only accessible with specific equipment, procedures, and a certain level of knowledge, should be easily accessible to the average person to advance and push forward the collective knowledge and understanding of the universe that surrounds us. Through these efforts, we may soon be able to conduct interplanetary missions and be able to reach and colonize neighboring planets.
Creation
The creation of SISA stems from the dreams of a shireling who consistently lay on open grass fields frequently, and looked up to the universe, the stars, the heavens. Dreams to reach the outer holds of our atmosphere and into the great void above soon turned into intense research, innovation, development, and then testing. Over time and after many testing phases were conducted with increasingly positive result yields, private investors were sought out for production of industrial-grade equipment that would eventually become the aforementioned CCM1, along with several unmanned and non-publicized satellite tests. SISA has been blessed by receiving nominal monetary donations from private investors with no expectations of stake in the organization and no expected influence on organizational hierarchy or operational decisions, with the only caveat being that SISA must obtain and disseminate all research-obtained scientific knowledge to the greater scientific community, in the hopes of pushing for and promoting a climate of love and appreciation for the environment we inhabit.
Space Flight Programs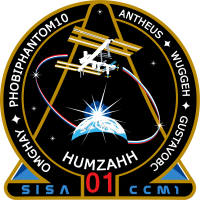 Information coming soon.
Scientific Research
Coming soon.
Staff and Leadership
Coming soon.
facilities
Coming soon.
Budget
Coming soon.
Ecological Impact
Coming soon.
Observations
Coming soon.
Spacecraft
Coming soon.
Missions to Date
Coming soon.