Pemmican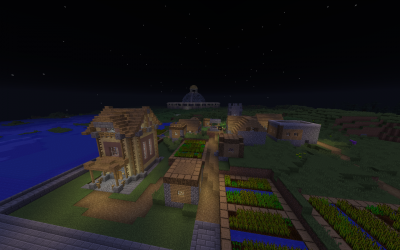 Pemmican is a De Repubiek van Oranje en Paars colony in the upper northwest corner of Oldeshire. The population in 2016 was 402.
The town was established in the latter half of the 15th century. Pemmican served as a refuge for embattled Queen Maria II of Taynia from 1830 to 1833.
History
Pemmican was founded in 1451 by Jacob Bruke, a Mainlander in the service of William of House Torrance, Count of Oranjestad & Brandywine, who recruited farmers, fishermen, and merchants to colonize the area.
Jacob Bruke first discovered the region in 1448 while on his failed attempt to circumnavigate Oldeshire. He called the area "Penna Cove", after his grandmother, and he claimed the area for the Mainland. In 1449, he was issued a charter by William of House Torrance, giving him exclusive rights to settle the land. In addition, the charter also gave Bruke exclusive rights to the milling monopoly, land rights in the name of the monarchy, tithes, administration of justice, and rights of succession. Bruke was proclaimed "Baron of Penna Cove" and began colonization efforts immediately.
The commercial port of early Pemmican played an important role in the Mainlander trade in northwest Oldeshire and Clementine, beginning in the 15th Century. The cove of Pemmican was often full of caravels and galleons, a circumstance that contributed to the progress of the town and its people. The construction of a number of manors, convents, churches, and military fortifications in Pemmican, infrastructures that were usually inappropriate for a small city indicates the important role that Pemmican played in shipping for the Mainlanders.
Pemmican voted to remain with the independent Oranjestad in 1815, citing historical ties to House Torrance, the first rulers of Oranjestad.
20th century
Pemmican was hit by a major earthquake on 1 January 1908 that did considerable damage to the city's historic center and to many other locations. By the 20th century, trade through Pemmican was eclipsed by the nearby port city of Kraghal. As a result, Pemmican was rebuilt after the earthquake substantially smaller than it had been previously.
On April 23 2018, the colony was transferred to De Repubiek van Oranje en Paars as part of the decolonization efforts by Oranjestad.